DAM United becomes strategic partner of BRANDGUARDIAN
DAM United and BRANDGUARDIAN, an established software and technology provider for digital publishing and media management solutions, will continue to work closely together. As preferred partner, DAM United will be responsible for the distribution, expansion and customizing of BRANDGUARDIAN's innovative Media Collaboration Technology (MCT) in the DAM area.
Media Collaboration Technology is a collection of media production microservices developed by BRANDGUARDIAN over many years and now available. It offers a virtual real-time file system solution for multi-cloud environments. MCT enables – similar to a Google Drive, only on a higher level – the collaboration of geographically distributed teams on and with assets. However, changes are immediately visible to everyone involved (such as multiple agencies, freelancers, local marketing departments, etc.). As a neutral instance, MCT can integrate any DAM systems and other file cloud services into the file system. This guarantees 100% identical file states in media production worldwide, as well as a significant simplification and acceleration in collaboration, without process interruptions. In addition, downstream processes such as rendering or translations can be much better automated.
MCT is a highly innovative technology that BRANDGUARDIAN has developed in the course of the further development of the one2edit publishing system, which has been established for 20 years, for maximum agility and scalability. The MCT "pop-up infrastructure" adapts like a liquid technology layer to the customer's requirements and can be scaled as required. MCT is already used by Microsoft for cooperation with production sites on four continents. The group thus shares dozens of terabytes of data in real time.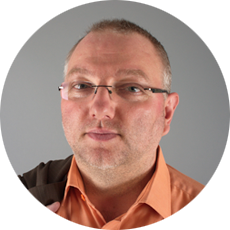 PR & Media Relations
Marcus Bond, BOND PR-Agenten
+49 177-6252663
marcus.bond@bond-pr.de