Digital asset management systems are functionally extremely powerful. In practice, however, they lead to difficulties in some cases, especially when it comes to uploading images:
Users such as photographers, sales representatives, or even influencers who want to upload images externally must first be registered in the DAM for a license. Individual upload options, e.g. for events, product presentations, press conferences, etc., are difficult. 
"Power users" who regularly upload many images and maintain metadata have to complete regular click and copy-paste marathons, i.e. waste a lot of valuable time on repetitive work in order to get the many images properly into the DAM. This can be marketing staff, agencies, photographers or business partners.
DAMupload puts an end to these restrictions, offers you full flexibility and solves both challenges under a modern, responsive and CI-adaptable interface:
Provide external users with an easy way to upload images including valid metadata to DAM (e.g. CELUM) with DAMupload:
With DAMupload it is possible to upload assets such as images, documents, videos etc. web-based via API to another system. For the upload, the user does not have to be created and logged in to the (DAM) system itself. This brings a lot of freedom. Verification – if verification is desired – is simply done via e-mail or via a stored whitelist. DAMupload itself can be completely customized and configured: e.g. via free text fields, mandatory/voluntary fields, metadata, IDs, deposit of terms of use, logos, images, colors, languages etc. The upload itself can be restricted by type, size, number etc. of assets. 
The advantages at a glance:
DAMupload as DAM upload hub for power users
DAMupload is the optimal upload portal for content managers with various upload options: Videos, images, sound files, etc. can be easily uploaded to DAM with their respective file-typical metadata fields. This makes it perfect for all internal and external users who regularly want to upload many assets in a simple and metadata-compliant way. 
The essential power features at a glance: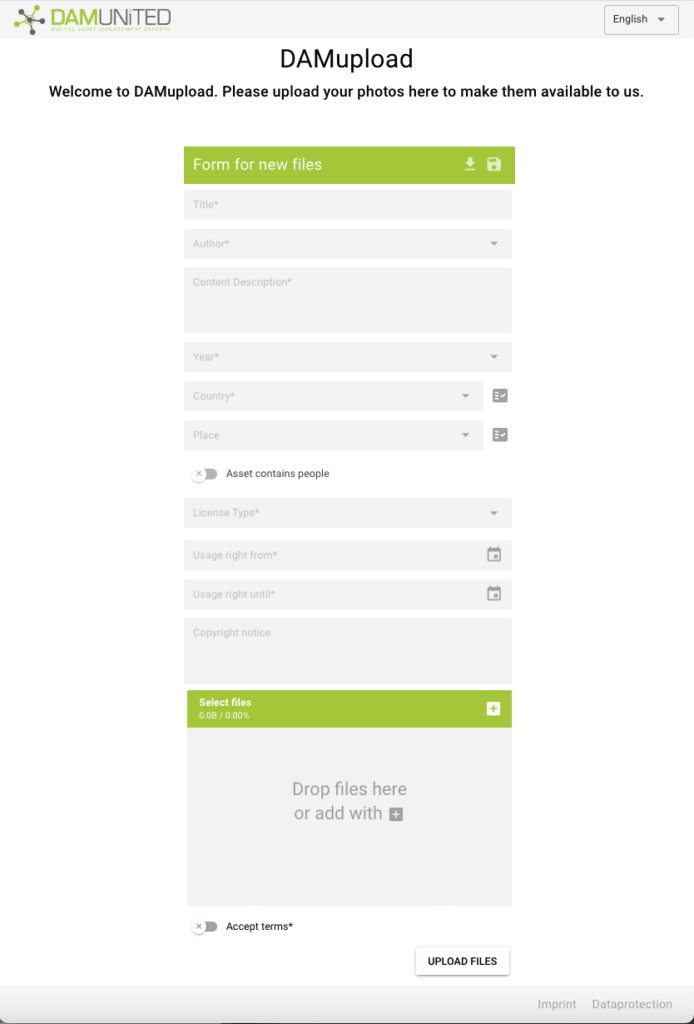 With DAMupload it is possible to upload assets such as images, documents, videos, etc. web-based via API to another system. For the upload, the user does not need to exist and logged in to the (DAM) system himself.
Verification – if verification is desired – is done simply by e-mail or via a stored whitelist. The uploader itself can be designed and configured completely individually: e.g. via free text fields, mandatory/voluntary fields, metadata, IDs, deposit of terms of use, logos, images, colours, languages, etc. The upload itself can be restricted by type, size, number etc. of assets.
DAMupload is used by the following customers, among others.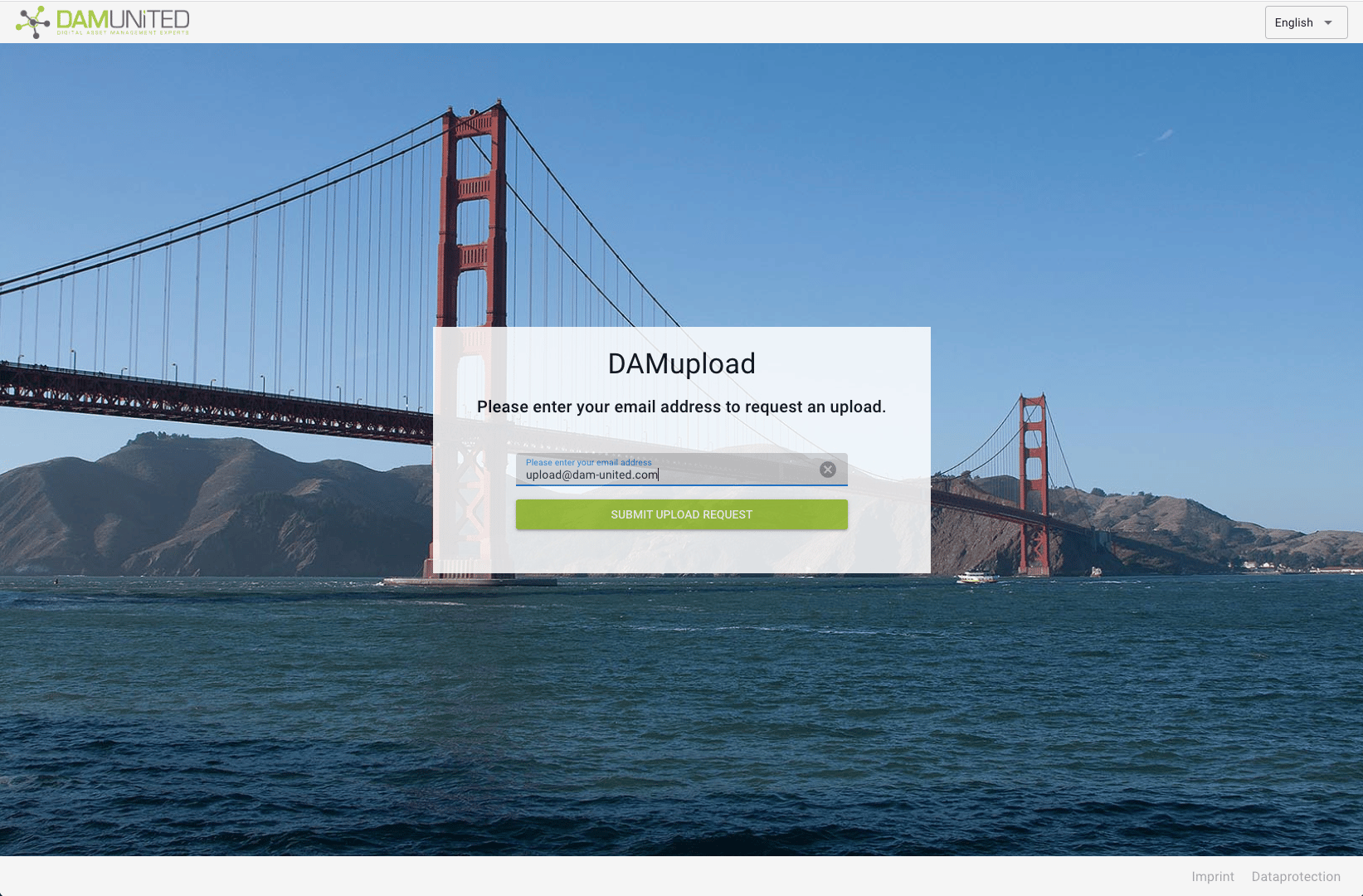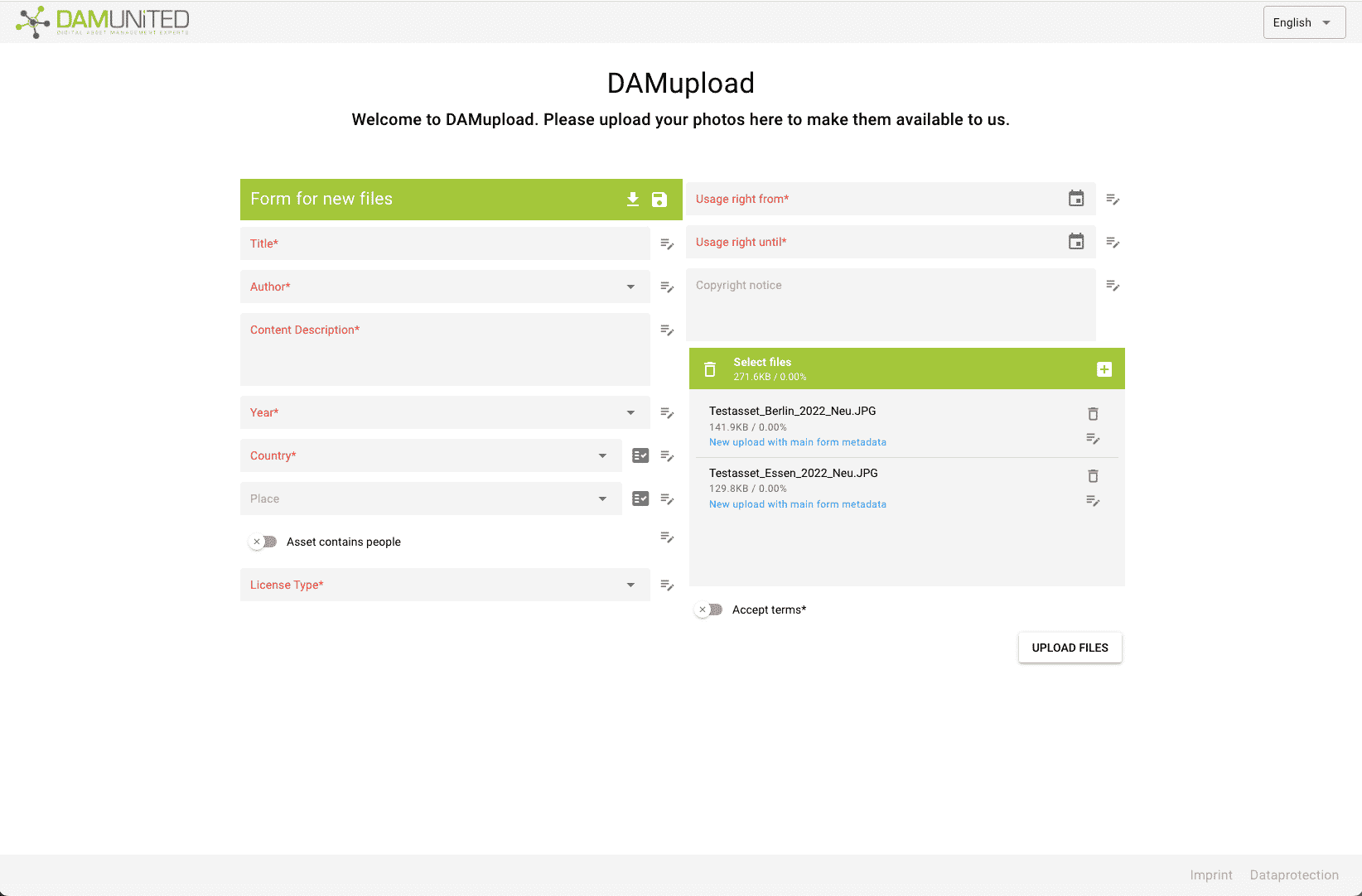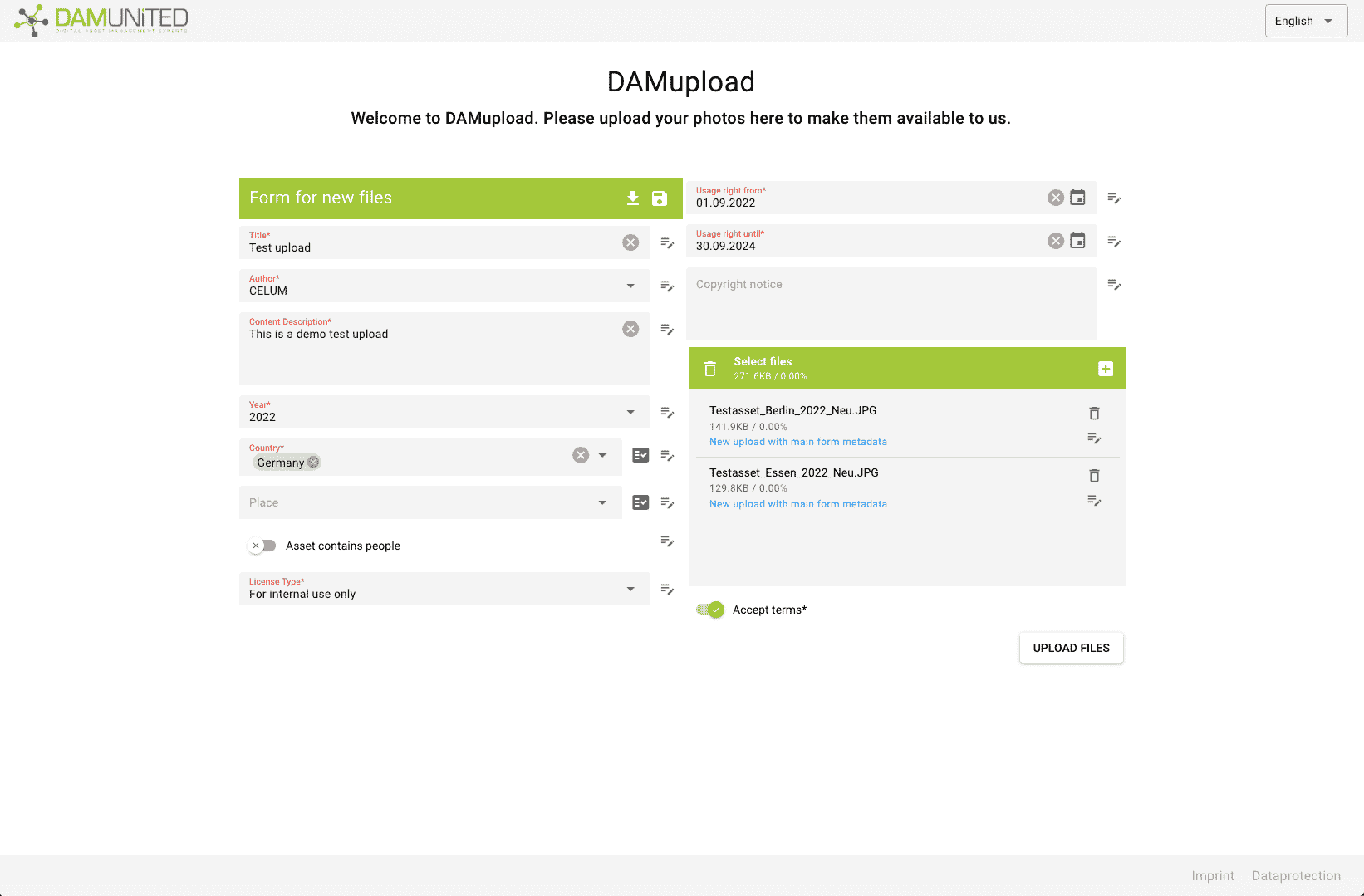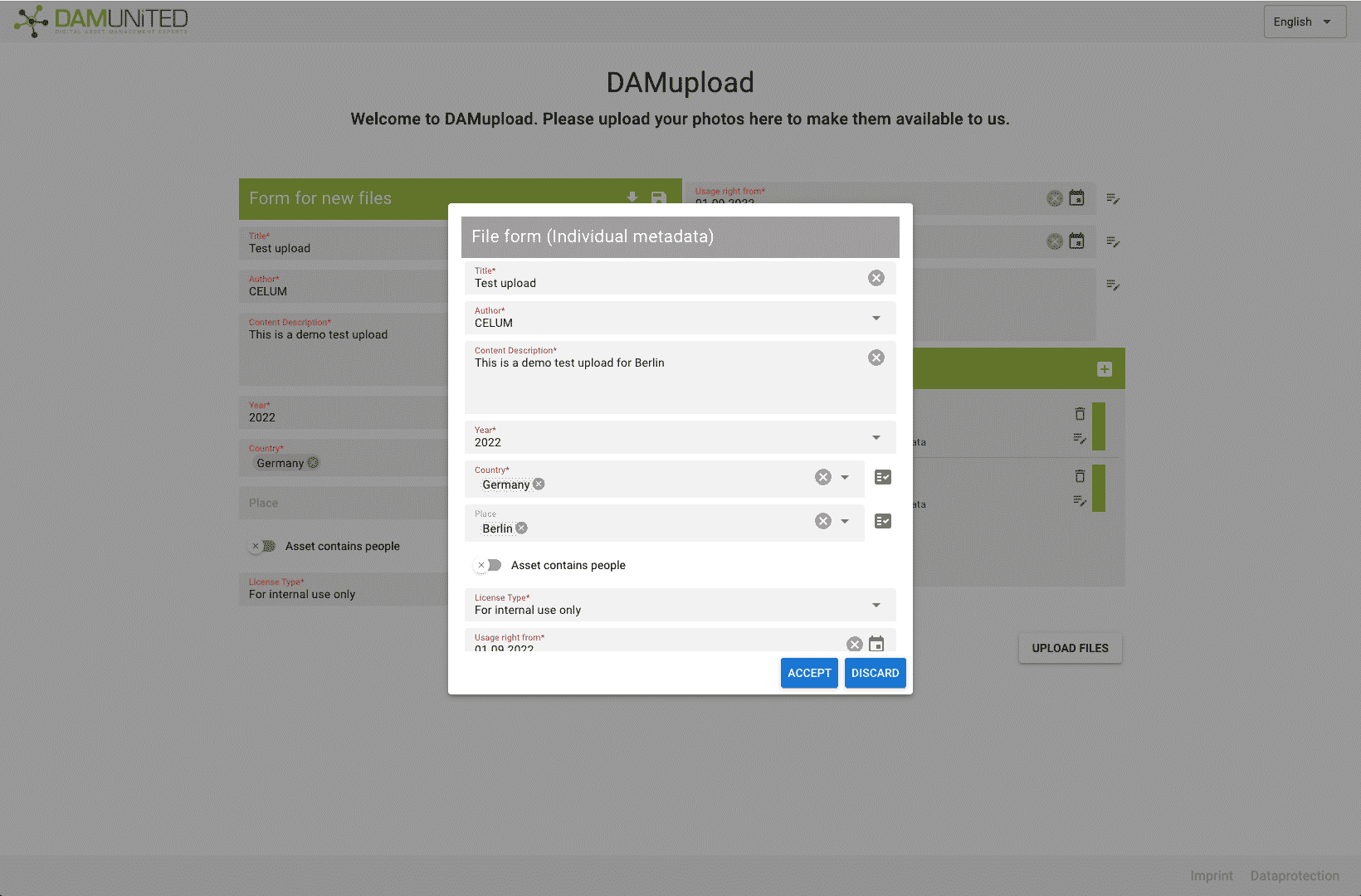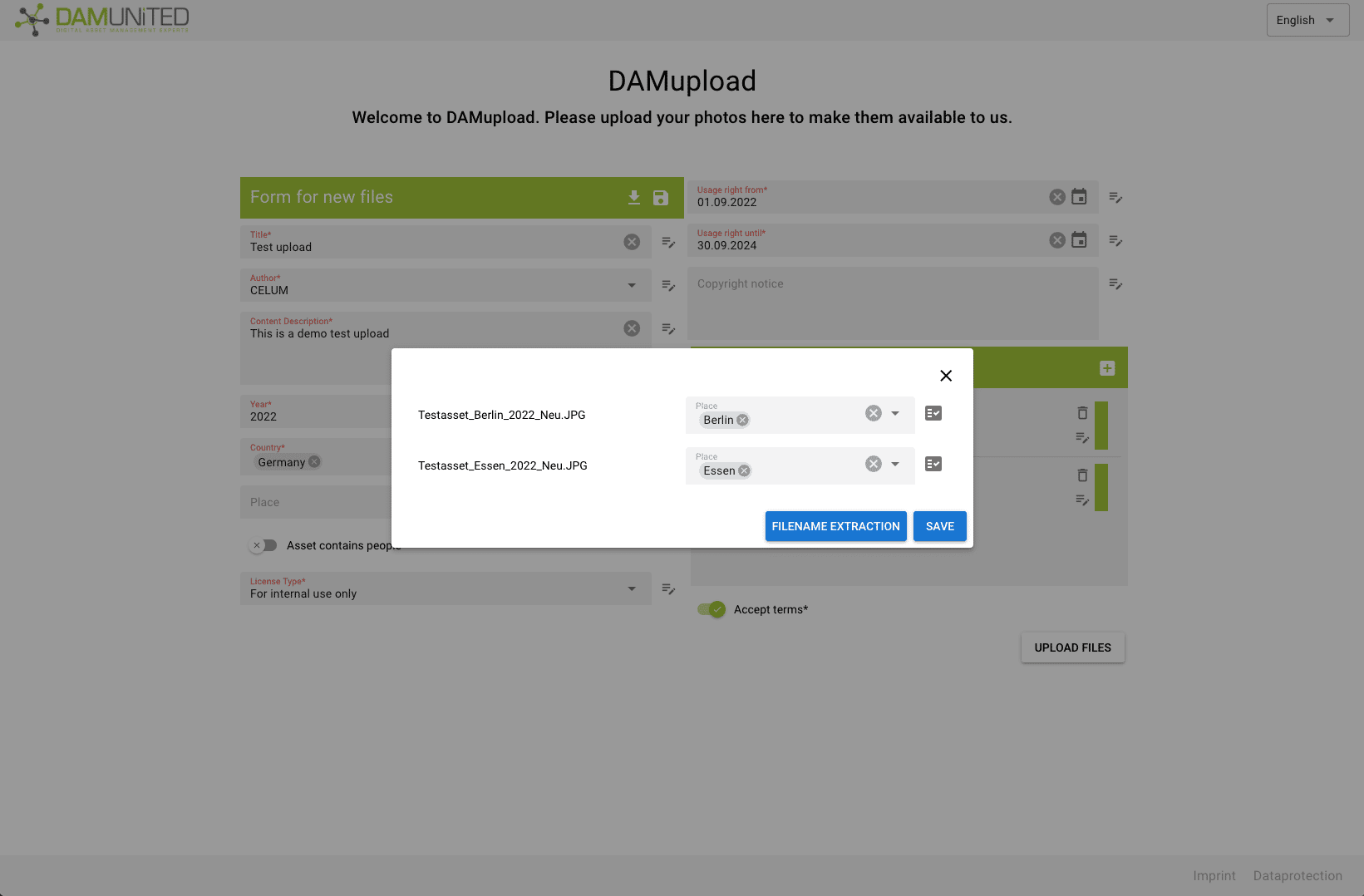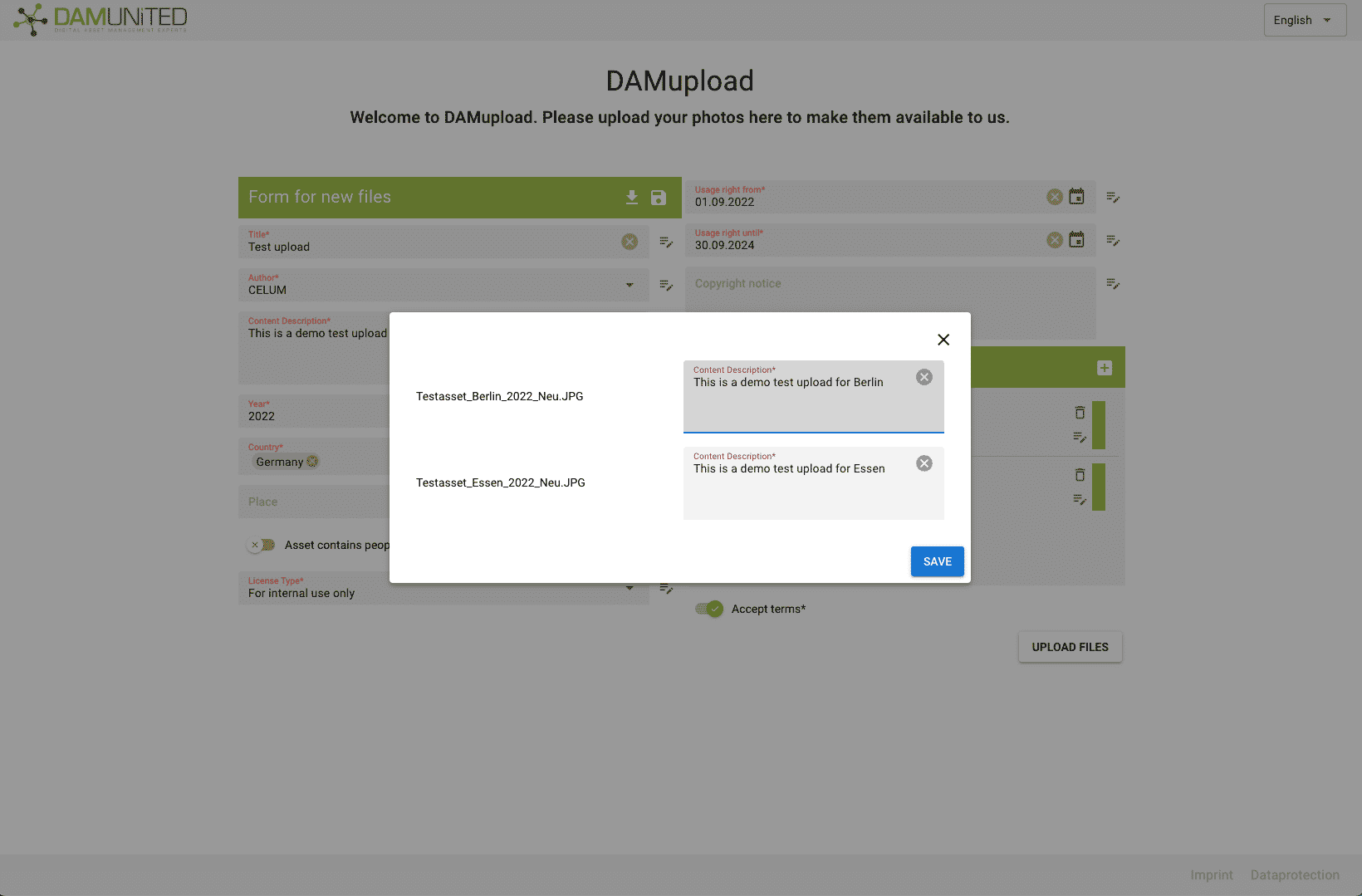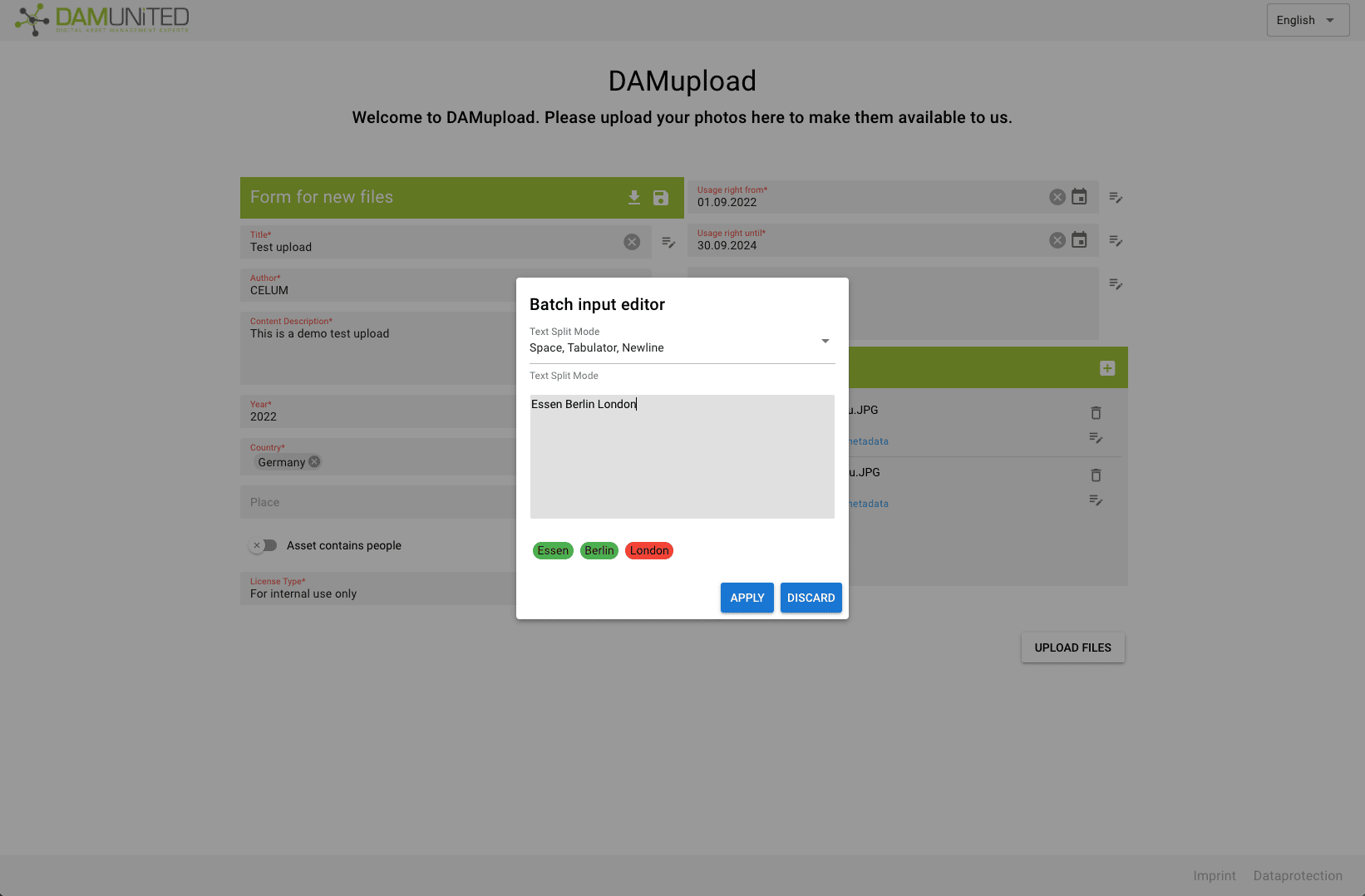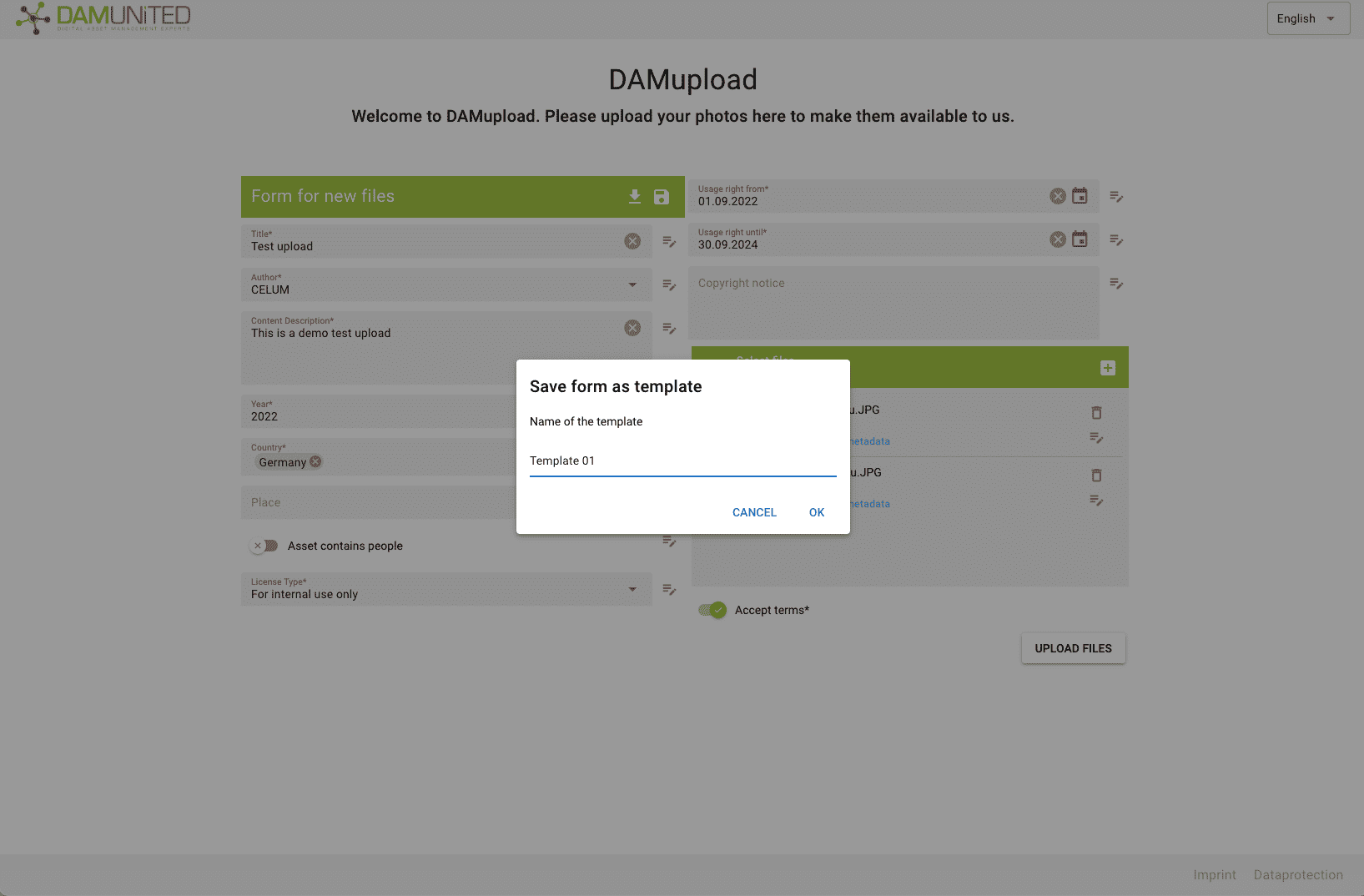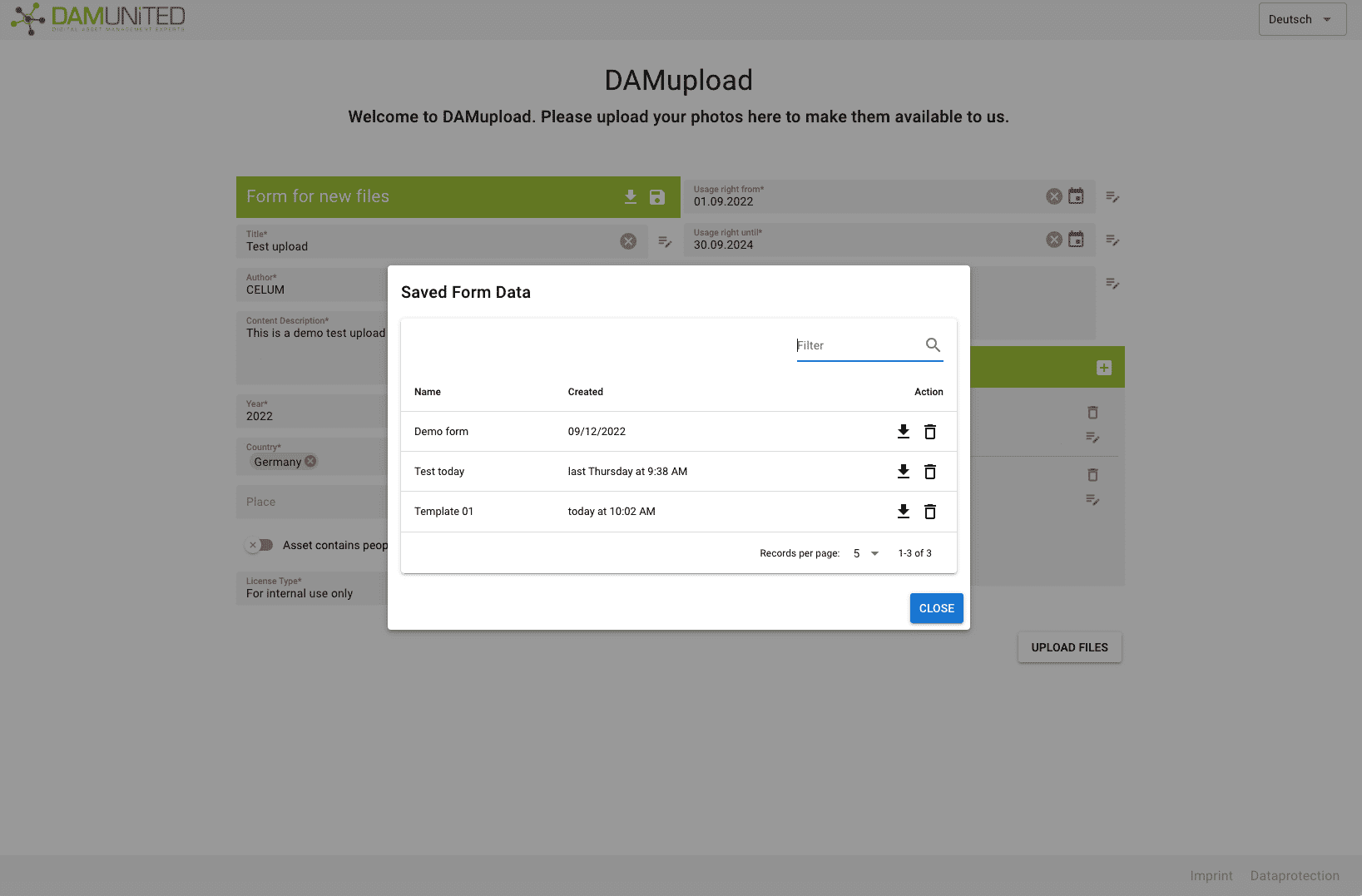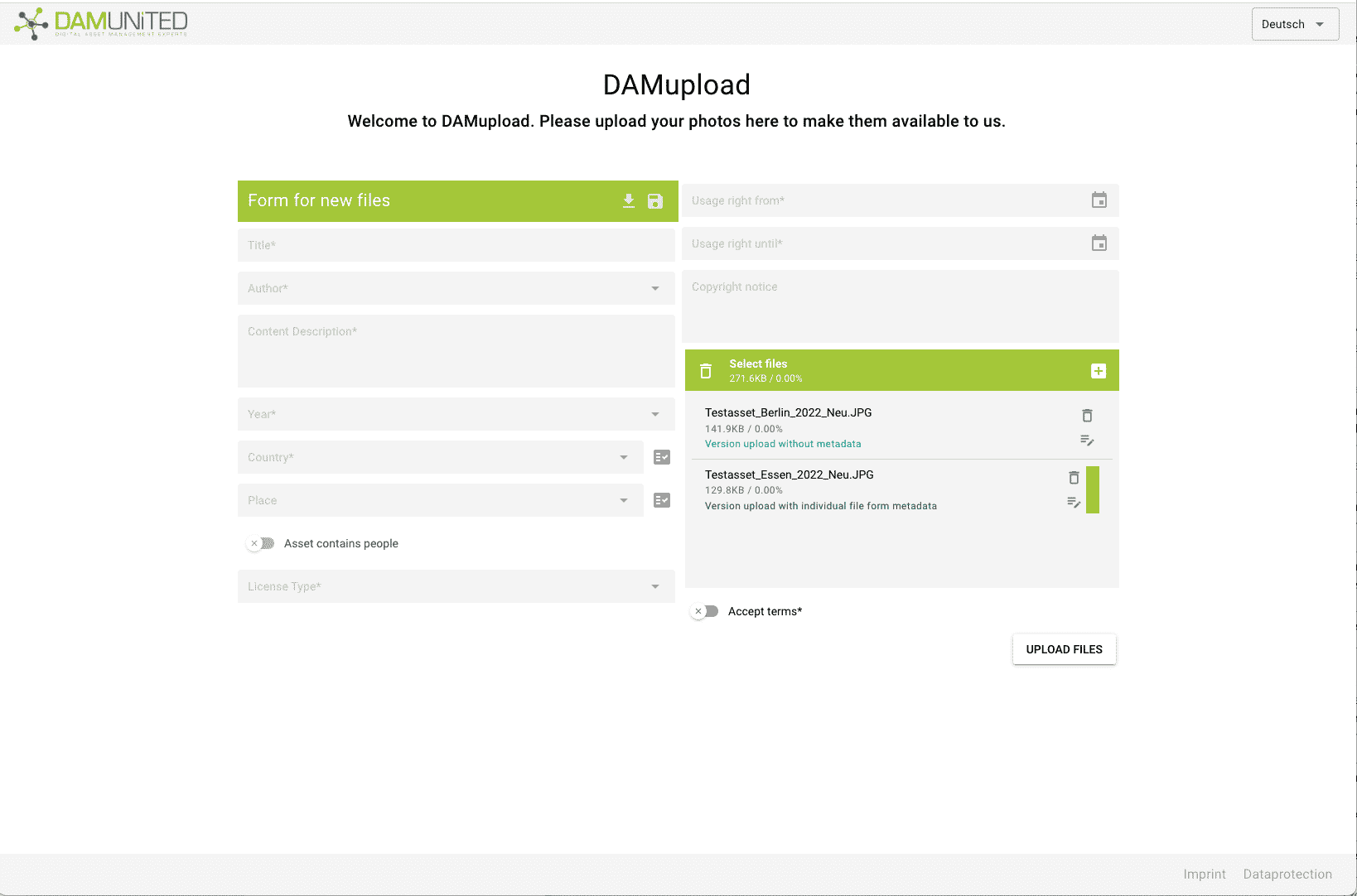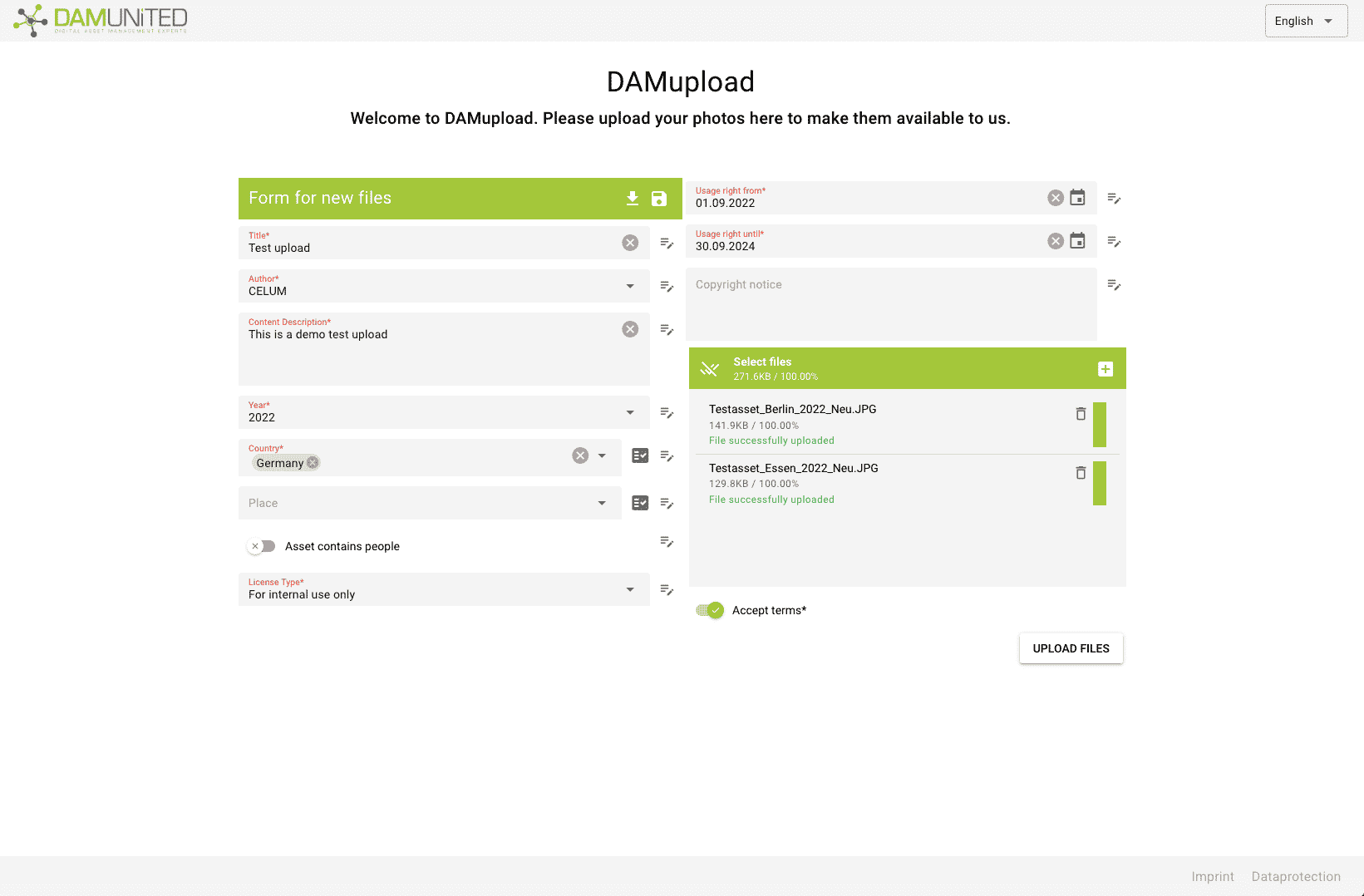 Interested in this solution?
I am looking forward to your message!