BRANDGUARDIAN is an established software and technology provider for digital publishing and media management solutions with representatives in Germany, UK and USA. Since 1999, BRANDGUARDIAN (formerly 1io) has been using one2edit to help companies achieve consistent and efficient marketing communications. With Media Collaboration Technology (MCT) and the real-time file system CoFS, the manufacturer offers a highly innovative services infrastructure that enables a quantum leap in collaborative media production. Around 250 corporations and medium-sized companies use the solutions made in Allgäu, for example Henkel, Liebherr, Linde, Mercedes Benz, Microsoft, Mitsubishi, Porsche, Siemens, Sto and Voith.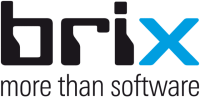 As an innovative IT solution provider in Switzerland, brix has been accompanying companies of all sizes on the path to digital transformation for over 20 years. With future-oriented software solutions in the areas of Digital Asset Management (DAM), Product Information Management (PIM), Business Process Management (BPM) and Publishing, business processes are made more efficient so that the right information is available at the right time at the right touchpoints. Together with their comprehensive range of services from analysis and project conception to software implementations, integrations and individual customizing to hosting, support and maintenance, the highly motivated team offers much more than software. The holistic, needs-oriented and customized consulting is highly appreciated by brands such as Clariant, Glas Trösch, hansgrohe, Mammut, Ricola, Switzerland Tourism, Scott and Victorinox. Thus, brix ensures long-term satisfied customers with «more than software».

OVHcloud is a global and leading European cloud provider operating 400,000 servers in 33 owned data centers on 4 continents. For 20 years, the company has used an integrated model that ensures complete control over the value chain – from developing its own servers to managing its own data centers and orchestrating its own fiber network. This unique approach enables OVHcloud, completely independently, to cover the entire application spectrum for 1.6 million customers in more than 140 countries. OVHcloud provides customers with next-generation solutions that combine high performance, transparent pricing and complete data sovereignty to support their unimpeded growth.