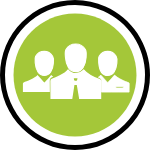 Consulting, workshops and system selection
Right from the start, we make sure that DAM does not become a sluggish silo for our customers, but is productively connected to PIM, CMS, shop engine, streaming server, ERP, etc.. We ask the right questions and listen. We have the right consulting formats for everyone – starting with a free initial consultation to various topic and strategy workshops.
We love to share our experiences. Together with your team, we define the DAM requirements, analyze the essential processes and determine which file formats and metadata schemas need to be implemented. From this we derive a recommendation for the most suitable system and, if desired, also support you in negotiations with the producers. As already mentioned: We work 100% producer-neutral!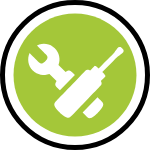 Implementation and customizing
DAM is always a tailor-made suit. We are good and fast at fitting DAM systems perfectly into your architectures. SOAP, REST, SDK and API are our tools to implement your version. What doesn't already work efficiently out-of-the-box, we make better, easier and more automated with our own solutions. If, for example, the standard interface of a software is too complex or if several functions are to be executed at the push of a button, our in-house developments from the "Simplify your DAM" family are a good choice.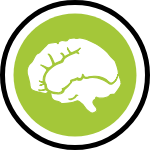 For us as DAM veterans, it is sometimes hair-raising how much time is wasted in companies due to a lack of knowledge about the DAM system. Our initial trainings and trainings for larger software updates are a remedy. We train both individuals and large teams worldwide – in German and/or English – on your premises, in our training centers in Berlin and Essen or online as webinars. If desired, we can also coordinate the training participants across time zones. We always explain facts with practical examples and many exercises, so that a lot of knowledge ends up in the heads and not in training folders.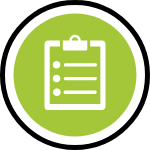 Of course we are also there for you during the running operation of the DAM system and support you if there are any questions or if there is a problem somehow. Support requests are recorded centrally and processed quickly. For standard software products we offer combined support and maintenance contracts, which also include support and updates of your system.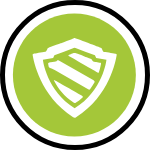 Working with images and especially video files requires secure, high-performance servers. Many detailed questions about hosting have to be clarified in order to achieve smooth results. Your own IT is sometimes overtaxed or an on-premise solution simply costs too much. Our affordable full-service package, which includes hosting and administration of the application, is the right solution for some customers.