DAM United Flexporter: Asset export from DAM made easy
DAM United, the leading international experts for multimedia solutions in the enterprise sector, have expanded their "Simplify your DAM" product family with a new solution, the DAM United Flexporter. With the Simplify your DAM applications, companies increase the usability of their DAM system for specific user groups or application situations.
Asset export from the DAM made easy
Marketers and their agency partners are increasingly faced with the challenge of exporting selected images and other digital assets from DAM at ever shorter intervals for a growing number of uses. But preparing large asset inventories according to different specifications into suitable asset packages for customers, sales, business partners, portals and e-commerce platforms such as Amazon is very time-consuming in practice – even with the leading DAM systems. In addition, it is difficult to reconcile assets stored in the DAM (including descriptions, metadata, etc.) with their use in external locations – especially if the files or data in the DAM are modified, which is common in a living image inventory with many content editors.
With DAM United Flexporter, there is now a slim, smart solution for marketers to enhance their DAM system. The included functions reduce the data maintenance effort permanently, since already published assets are only updated, new ones added and old ones deleted. Even large volumes of assets can be exported and imported into other services such as Cloudinary. Flexporter can also interact with PIM systems, enabling mass exports for entire product lines, assortments or new partnerships. These then include, for example, captions, descriptions, article numbers and other metadata that are transferred with the data. Updates and changes for product ranges are also easy to handle.
The functions of the Flexporter at a glance
Provision of customized asset packages or mass exports for different purposes (Amazon, dealer portals, partner websites, distribution …)
Automated formatting of file names according to requirements (e.g. if the images of a product line must contain the article number)
Export at individual times or in automated processes
Ensuring that published assets (and metadata) are up-to-date, synchronized with the inventory in the DAM system and other connected systems, such as a PIM system
Secure and responsive delivery of images and video for the Web
Simple customizing through export profiles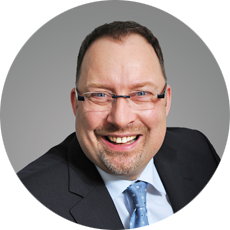 PR & Media Relations
Marcus Bond, BOND PR-Agenten
+49 177-6252663
marcus.bond@bond-pr.de