Canto Cumulus DAM Alternative – DAM United offers vendor-neutral, end-to-end DAM system changeover service 
DAM vendor Canto has announced it will officially end support for Cumulus Enterprise on December 31, 2023. Support for the Cumulus Entry and Workgroup editions will end on December 31, 2022, and Canto will continue to provide bug fixes for Cumulus until then, but no new feature enhancements. With this in mind, many Cumulus users will be looking at switching systems in the coming months. DAM United, an enterprise multimedia solutions specialist and Canto partner, offers Canto Cumulus users a 100% vendor-neutral, end-to-end service for their transition to a new digital asset management system. This includes:
Vendor-neutral advice on system change, partially automated migration and all-round happy service
AdmiralCloud, Adobe Experience Manager, Bynder, Canto, CELUM, Lytho, OpenText Media Manager, Picturepark, Programmfabrik easydb … – all good DAM systems enable the management of assets on an enterprise basis. But the systems differ greatly in the areas of functionality, scalability & performance, pricing, etc. The DAM United team has been closely networked with the leading DAM vendors for many years, knows Canto Cumulus in every detail, and thus offers unique consulting expertise for a system change from Canto Cumulus to another DAM.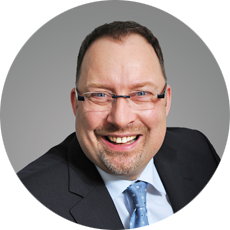 Advantages DAMmigrate:
Semi-automated and secure transfer of assets and all associated data from any DAM to any new DAM (e.g. from Canto Cumulus to easydb from Programmfabrik)
DAM United experts customize DAMmigrate so that the tool understands the logic in your legacy and target systems and prepares your asset inventory accordingly
Attractive pricing that guarantees immediate ROI and makes DAM changes of any size easy to calculate
Field-proven solution that has migrated hundreds of thousands of assets in a complex DAM environment
PR & Media Relations
Marcus Bond, BOND PR-Agenten
+49 177-6252663
marcus.bond@bond-pr.de
Interested in this solution?
I am looking forward to your message!