DAM United presents DAMlivery – the smart enterprise delivery platform for your image data
DAM United, the leading international experts in enterprise multimedia solutions, have added a new solution to their "Simplify your DAM" product family: DAMlivery is a unique delivery platform for image assets of any size from theoretically any data source. The solution also maps a secure asset lifecycle for the first time. Instead of exporting thousands of digital assets in countless formats and variations from the DAM system to specific destinations, they are available in the DAMlivery server with unique URLs – at any time and in every conceivable format and variation. The perfect alternative to the usual, sluggish mass export.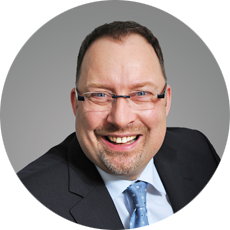 The functions and advantages of DAMlivery at a glance:
Asset lifecycle becomes possible: In the DAM system it is determined how the availability of the asset is (period, rights, etc.). The asset is locked for all sources when it is no longer allowed to be live. It does not have to be manually deleted everywhere.
Images can be picked up from the image data source, converted, cropped and delivered in one step.
Automated editing: One-time creation of multiple configurations that define a format/appearance.
Each image only needs to be transferred once in the best size and is then available for retrieval in milliseconds in any number of different formats.
Permanent availability, even if the DAM or the data source is currently not available.
Complete decoupling from the data source by assigning unique asset URLs; new images are immediately live. In addition, obfuscation of delivery URLs is possible. This also prevents access to other assets via "try and error", e.g. via ID.
Very flexible: Anything can be connected as an image source via the plugin system (DAM, PIM, file system, FTP, HTTP, Dropbox, Box, …) and any destination can be delivered to (webshop, portals, website, CDN, …).
Worldwide and secure distribution of assets via a CDN used by the customer with DAMlivery as source possible.
Memory savings through delivery in WebP format, the compressed image format for faster websites. Thus at least 20% memory gain and significantly higher delivery speed (delivery in older browsers still as jpg).
SEO benefits: Product names or SEO keywords can be easily integrated into the image URL.
GDPR compliant (operation of the service on European servers).
Easy integration with other modules of the "Simplify your DAM" family of solutions from DAM United leads to synergies. With the Simplify your DAM applications, companies increase the usability of their DAM system for specific user groups or application situations.
The application possibilities are manifold. You can find some examples summarized on our DAMlivery product page.
PR & Media Relations
Marcus Bond, BOND PR-Agenten
+49 177-6252663
marcus.bond@bond-pr.de