Digital asset management systems offer extremely powerful features. But when it comes to uploading pictures the process is often very cumbersome.
Here are some typical examples:
DAMupload from DAM United ends these restrictions and offers you full flexibility for any application.
DAMupload offers you these advantages: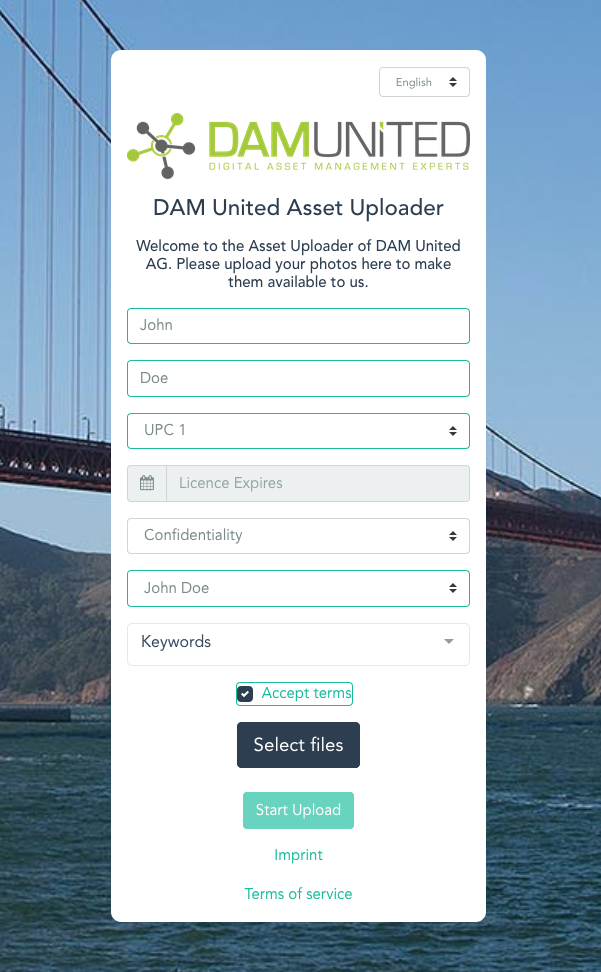 With DAMupload it is possible to upload assets such as images, documents, videos, etc. web-based via API to another system. For the upload, the user does not need to exist and logged in to the (DAM) system himself.
Verification – if verification is desired – is done simply by e-mail or via a stored whitelist. The uploader itself can be designed and configured completely individually: e.g. via free text fields, mandatory/voluntary fields, metadata, IDs, deposit of terms of use, logos, images, colours, languages, etc. The upload itself can be restricted by type, size, number etc. of assets.
DAMupload is used by the following customers, among others.
Interested in this solution?
I am looking forward to your message!